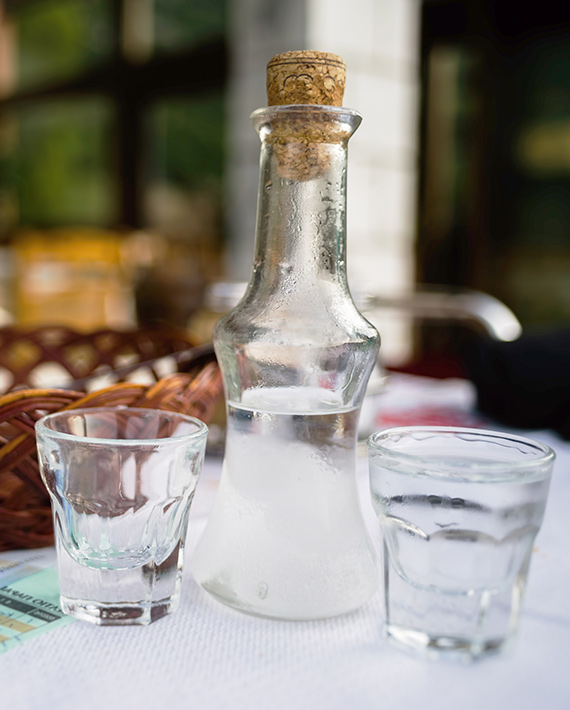 Cretan raki
Creta Fruit - Bakaloumis Dimitris
Traditional Cretan Products - Wholesale Retail - Rhodes

Raki or Tsikoudia, the transparent traditional drink of Crete for the welcome. An integral part of Cretan culture and hospitality.
The raki is served frozen in small glasses of raki accompanying the famous rakome appetizers or after the meal as a dessert with pastries and other sweet treats.
Enjoy it responsibly with your friends.
Cretan Wine


Did you know that Crete has a wine tradition of 4,000 years? This is confirmed by discoveries in the area where the oldest cultivated vineyard was found. The grapes are grown with special care in an area carefully selected and designed to make the best use of the most useful elements of the land and climate.

Wine is also part of the daily life and culture of the Cretans, always accompanies a meal or a dinner and is an element of camaraderie. That is why the Cretans do not drink alone, but with friends, they laugh, chat and rejoice in the fruits of the Cretan land!