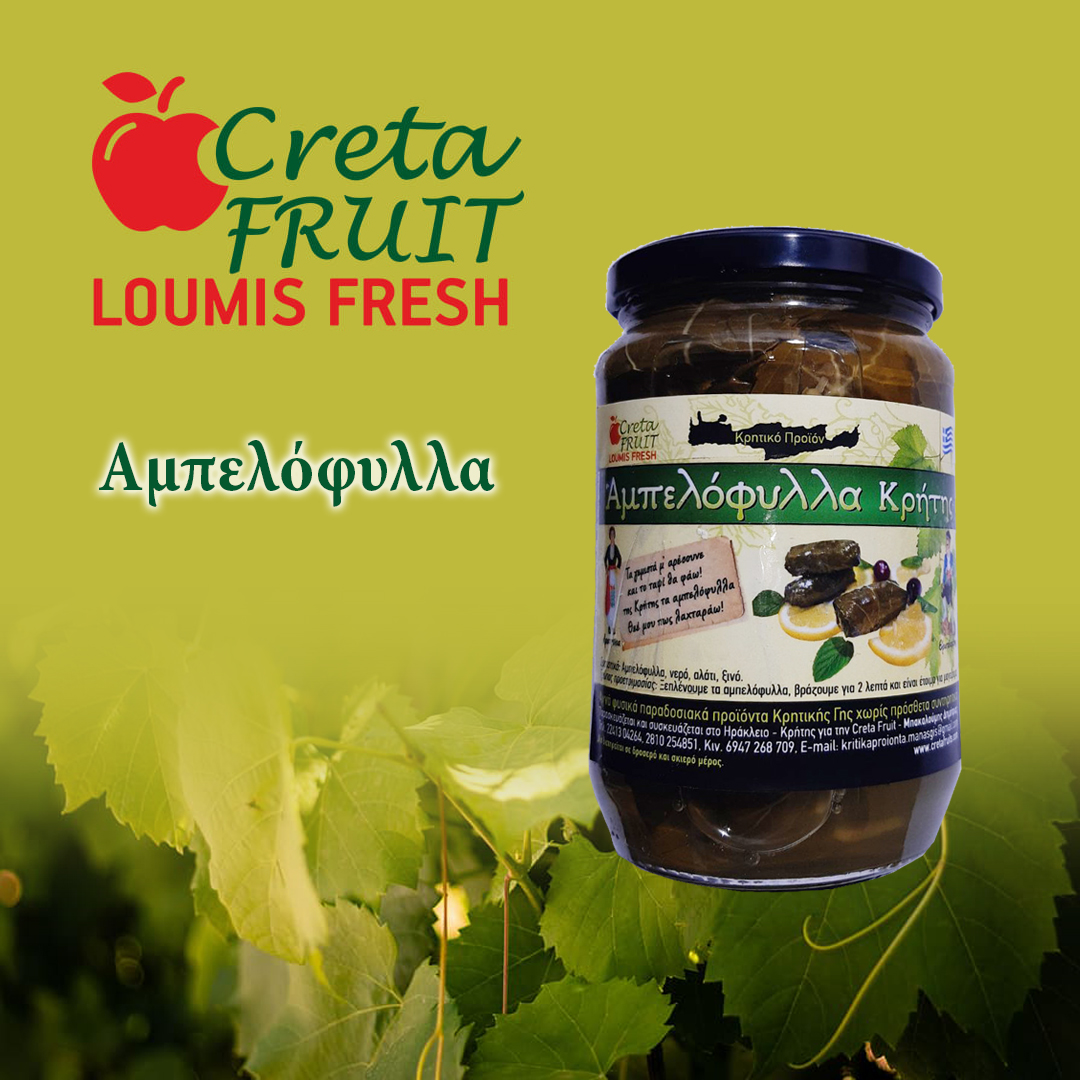 Vine leaves of Crete
Creta Fruit - Bakaloumis Dimitris
Traditional Cretan Products - Wholesale Retail - Rhodes


The well-known Cretan vine leaves preserved in brine, so you can make your favorite dolmadas at any time of the year.
The Vine Leaves of Crete stand out for their tenderness, vibrant green color and wonderful taste. In April and May, the most tender vine leaves are harvested from the vineyards of Crete from unpainted vines.
The unique climate of Crete favors the cultivation of the Sultanina variety. This is how the best vine leaves are selected based on their size. Whole tender leaves located at the top of the vine and near the bunches, without broken pieces, with a vivid green color and soft texture.
The vine leaves are preserved in brine according to the traditional Cretan recipe, so that you can use them all year round and enjoy their nutrients and unique taste.
The Vine Leaves do not need scalding, just a little rinse with warm water and are ready to use.
Capers of Crete
Pickle Leaves Pickles - Rakomezes


From the wild caper that grows on dry stones, the leaves are collected, which are rich in vitamins and antioxidants that have a very delicate spicy taste! You often use capers in fresh salads, chicken salad, tuna salad, sandwiches and cooked meals.

The caper, this strange plant with its pungent smell and taste, which thrives on stones, rocks and cliffs and is famous for its beneficial properties in the human body, gives us the buds, fruits and leaves. of an exquisite pickle.